Costa Rica Retreats
Our Inspiration
Living in Costa Rica for these last 4+ years has been such an enormous change for us, and our main source of our inspiration and personal growth. We both moved from overcrowded urban areas where people don't look you in the eye, you have no idea where your food is coming from or what's really in it, and after working 8 hours a day under fluorescent lighting, your creativity and motivation is zapped. After reflecting on how much this beautiful place has changed our lives and opened our eyes to another way of life, we decided we would like to start sharing the experience with others like us.
Connect with Nature
What's Different?
There are a lot of vacation packages offered in Costa Rica, and no shortage of yoga and surf retreats being held. But what we have developed are more custom, exclusive getaways, for those who want to reignite their creativity and find powerful inspiration. Our trips cater to all types of creatives, entrepreneurs, and small business owners. The itineraries are expertly curated for a distinct and enriching experience you won't find elsewhere. After living in Costa Rica we have had the opportunity to explore off the beaten path, meet locals and other expats and discover amazing one-of-a-kind experiences that we have included in these trips for you. There will be plenty of time for beach lounging and massages, as we want you to truly relax and detach, but you will also enjoy unique farm to table meals, meet artists and entrepreneurs from around the world, take classes and learn new skills, plus experience the ocean, the jungle, and the Costa Rican culture that coined the phrase, "pura vida". We respect the local residents and remember that we are guests in this beautiful country, so our trips always include time to give back to community in a variety of different ways.
See things from another point of view
Location
Our retreats take place in a quiet but quirky beach town on the Pacific coast, in the Guanacaste region. It's located only 1.5 hours from Liberia airport, but once you hit the dirt roads and breathe the fresh sea air, you'll feel a million miles away. The area boasts many gorgeous beaches to explore, including the palm tree-lined expanse of Playa Junquillal, awarded an Ecological Blue Flag for being one of the cleanest beaches in the country, and the famous surf beach of Playa Negra. This laid-back, secluded area has attracted artists, adventurers, independent thinkers and creative entrepreneurs for decades from all around the world. Depending on your trip, you'll stay in a lovely boutique hotel or a private ocean-front home with everything from groceries to wifi to security taken care of. You'll be visited by monkeys, wake to tropical birds or crashing waves, and be able to stroll the sandy shores of the famed coast. Flights from the US and Canada are affordable and transportation to and from the airport is included.
Give as well as receive
Giving Back
Giving back to the community is always a priority for us and incorporated in our retreats somehow. Beach cleanups are a huge way to help offset the tourist impact on the area, and it feels great to know you are doing your part to preserve the natural habitat of so many local plants and animals. There are also a number of local organizations to volunteer at during your stay that offer unforgettable experiences, such as the Playa Junquillal turtle conservation, or dog and cat rescue group.
a unique Costa Rica experience
Explore details of our trips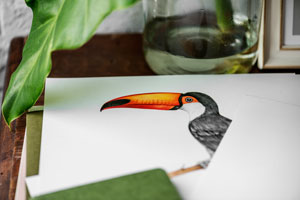 Creative
Retreats
The getaway for artists, designers, writers or other creatives, designed to reignite your creativity by getting in touch with nature and exploring new creative outlets.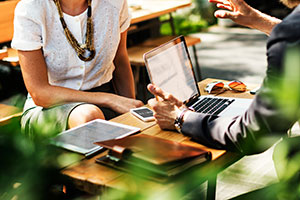 Entrepreneur Retreats
A restorative retreat especially for entrepreneurs and small business owners, focused on self-care, building a community, and restoring balance and inspiration.
Expat Exploration Trip
Curious about living in Costa Rica? Part vacation and part guided exploration: get to know the area and expat community, learn how start a business here, plus relax and discover pura vida.
---
Questions?